Don't miss out on special offers, shopping events and product updates. Take a few moments and sign up as an email member. We never share or sell addresses.

After you submit your info, you will receive an acknowledgement email that includes a link for you to click on to confirm your sign up so we don't get lost in your spam filter. You will have an opportunity to unsubscribe with each email.
Many of our designs recall vintage Victorian style illustrations and graphics; some reflect the simpler designs of the 1920s and 30s, while others, find their place squarely in the 1940s and 50s. All reflect a respect for timeless, classic design elements. So travel back with us to these past eras, unrivaled for their fashions, intricate designs, delicate details and elaborate rituals.

The Victorian era, from about 1840 to 1900, the gilded age that reshaped everyday life. From architecture to courtship, social custom and behavior, nearly every aspect of society life was layered with romance and elegance.

The twenties and thirties were rich in a style all their own. The great industrialists made and lost fortunes overnite. From carefree flappers to the great depression, the art style of these decades remains as fresh and appealing today as it was then.

The fabulous forties and fifties had it all when it came to fashion, form and fun. The turmoil of war, the musical escape of the big bands, of swing, jazz and eventually rock & roll; the modern atomic age had arrived and it was reflected in art, advertising - each detail of life for a generation of baby boomers and beyond.

As you browse our pages, we hope you find just the right touch of nostalgic, artful whimsy to add to your own decor.

home | products | about us | search | checkout | e-mail

©Copyright Fairy Freckles Studios 2001-2015 All Rights Reserved. No portion herein may be copied or reproduced without prior written consent of Fairy Freckles Studios. Images, descriptions, designs and patterns in this site are the sole property of Fairy Freckles Studios P.O. Box 404, Brush, Colorado 80723, 720.210.3990. Re-use, by any means, without prior written consent of Fairy Freckles Studios is strictly prohibited and is punishable by law. All Rights Reserved. Web Site Copyright ©2001-2015. We reserve the right to update, change, or revise any and all product designs, web images, and or product price at any time without notice.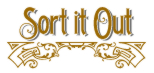 View products in
these categories
Clocks in all categories

Plaques in all categories


All products in
these categories

Anniversary
Baby
Birds
Christmas
Easter
Fairies/Angels
Halloween
Perfume/Soap Labels
Shabby Chic Cottage
Thanksgiving/Fall
Valentine
Wedding